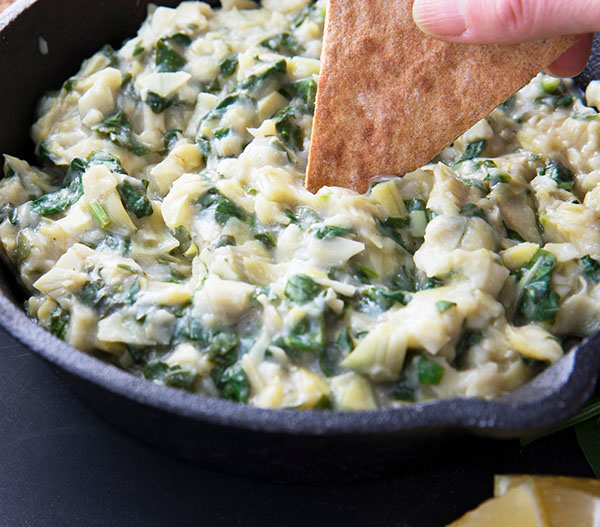 Prep 10 Min
Cook 15 Min
Total 25 Min
For 6 servings
1 (14 ounce) can artichoke hearts
1 (10 ounce) package chopped spinach
1 cup grated Parmesan cheese
2 1/2 cups shredded Monterey Jack cheese
1 cup cream cheese
Preparation
Preheat oven to 350 degrees F.
Lightly grease a 1 quart baking dish.
In a medium bowl, mix together artichoke hearts, spinach, cream cheese, Parmesan cheese and 2 cups Monterey Jack cheese.
Transfer mixture to the prepared baking dish, and sprinkle with remaining 1/2 cup of Monterey Jack cheese.
Bake in the center of the preheated oven until the cheese is melted
Serve dip warm.
Enjoy!