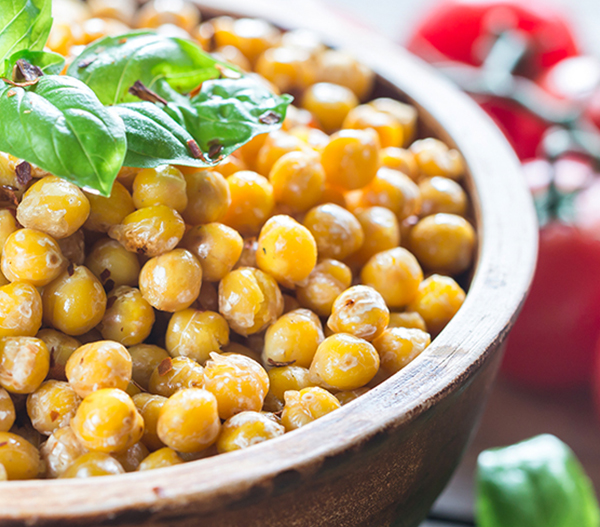 Prep 5 Min
Cook 20 Min
Total 25 Min
For 4 servings
1 1/2 cups cooked chickpeas
Extra-virgin olive oil, for drizzling
Sea salt to taste
Preparation
Preheat the oven to 400F
Line a large baking sheet with parchment paper.
Spread the chickpeas on a kitchen towel and pat them dry.
Transfer the dried chickpeas to the baking sheet.
Drizzle chickpeas with olive oil and generous pinches of salt.
Roast the chickpeas for 20 minutes.
Remove from the oven and serve while chickpeas are still warm.
Enjoy.