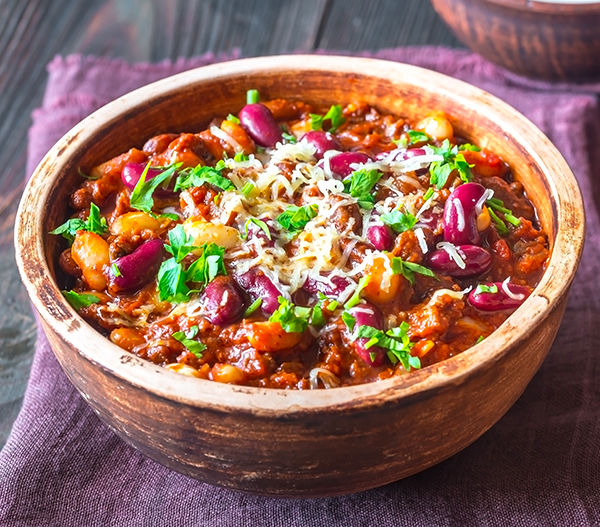 Prep 15 Min
Cook 30 Min
Total 45 Min
For 6 servings
1 28-ounce can fire-roasted tomatoes
half an onion, minced
3 cloves garlic, minced
2 poblano peppers, chopped
2–3 chipotle peppers, chopped
2 cups walnuts, chopped
1 cup red lentils
2 tablespoons chili powder
1 tablespoon of paprika
Salt and pepper to taste
3 cups water
3 cups chicken broth
1 can of pumpkin puree
3 cans of black beans
Preparation
Place all the chili ingredients (aside from pumpkin puree and black beans)in the Instant Pot and set to soup mode for 30 minutes.
Release the steam, stir in the pumpkin and black beans, and add more seasoning as needed
If the chili is too thick, add additional water or broth to thin it out
Serve immediately.
Enjoy!