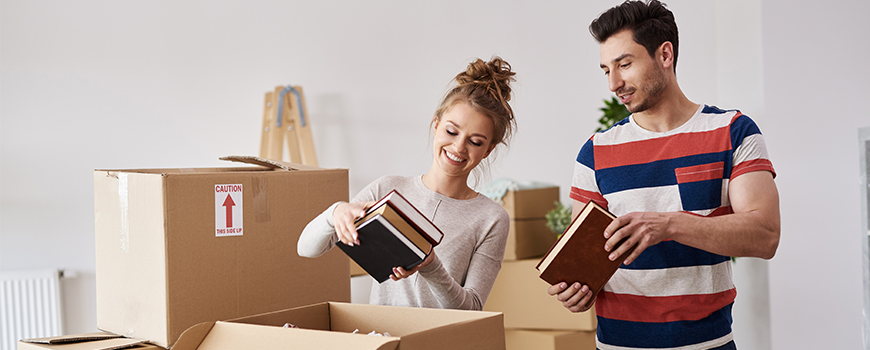 You've probably come to realize that square footage is something to savor, not squander when you're in a small space. If things are starting to feel a bit "too cozy," it may be a good idea to assess your organization methods.
Offseason Wardrobe
Put your offseason wardrobe in storage when not in use! Tuck those bulky sweaters and snow pants in plastic bins and store them under your bed during summertime. This helps to save limited space in your bedroom closet. If elevating your mattress isn't an option, maximize your closet space by utilizing a few sets of cascading hangers.
Extra Linens
For visitors, extra pillows, comforters, and bedsheets are great, but not so great if you are limited in space. Try utilizing vacuum storage bags for your extra linens, and use a vacuum to remove excess air. This should cause your storage bags to substantially shrink in size, leaving you with plenty of space!
Shoe Collection
Unless adequately organized, an extensive shoe collection can sometimes take on a life of its own. Take it back to dorm-room-days with an over-the-door shoe organizer. This popular college favorite can store a dozen or more pairs of shoes, plus scarves, baseball caps, belts, and much more.
Bicycles
Bikes can be one of the most challenging belongings to store, particularly when you don't have a roof, garage, or basement. Try to install a strong hook in the wall, and hang the front tire on your bike. You'll be surprised a how much space you'll save!
Decorations & Keepsakes
Do you have a collection of stuff you just can't let go of? Maybe old photo albums, holiday decorations or some other keepsake? When finding space for rarely used objects, strategically positioned shelves are your lifesaver for storage.

Keep in mind that there is also a wealth of unused space in your bedroom and hall closets above and behind your hanging clothing. While shelves at these locations may require a footstool or flashlight, it doesn't matter if you only need the items several times a year.