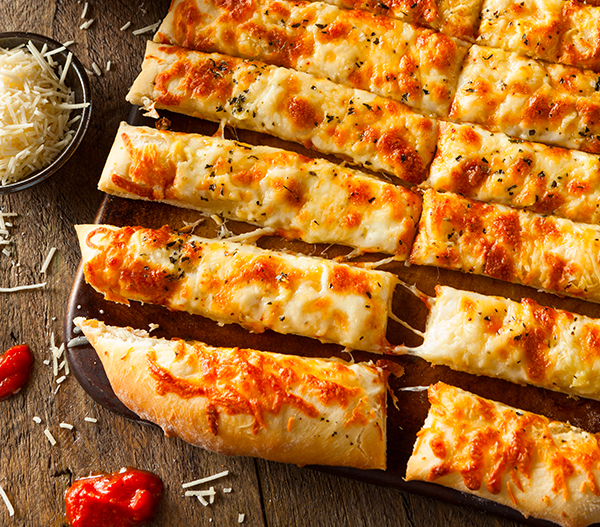 For 6 servings
1 package refrigerated pizza crust
6 mozzarella string cheese sticks
2/3 cup pepperoni
1 cup Parmesan cheese
1 cup marinara sauce/p>
Preparation
Preheat oven to 400° F. Line a baking sheet with parchment paper.
Open pizza dough and slice into 6 even pieces.
Slice string cheese down the center and stuff with pepperoni.
Wrap a piece of dough around each stuffed string cheese. Roll in Parmesan cheese.
Place on prepared baking sheet and bake for 14-19 minutes.
Allow to cool for 3-5 minutes.
Enjoy!