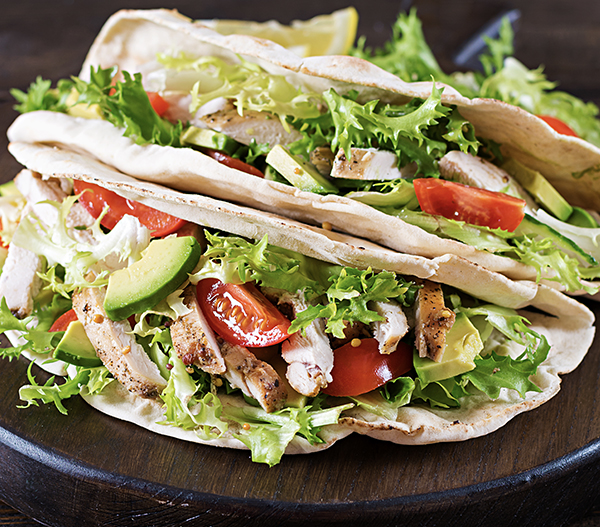 Prep 15 Min
Cook 30 Min
Total 45 Min
For 4 servings
2 lb boneless, skinless chicken thighs
1/4 cup olive oil
5 garlic cloves minced
2 lemons zested and juiced
1/2 teaspoon ground allspice
2 teaspoons ground cumin
2 teaspoons paprika
1 teaspoon ground turmeric
1/4 teaspoon ground cinnamon
1 teaspoon kosher salt
Pita bread
Plain Greek yogurt
Preparation
Preheat the oven to 400°F
In a large bowl, combine the chicken thighs with the oil, garlic, lemon zest and juice, allspice, cumin, paprika, turmeric, cinnamon and salt, stir to coat.
Cover with plastic wrap and marinate in the fridge for at least 20 minutes and up to an hour, the longer the better.
Transfer chicken to foil-lined baking sheet. Pour the marinade over the chicken. Bake for 30 to 35 minutes until the chicken is cooked through.
Remove chicken from oven and allow to rest for 5 minutes before cutting into it. Then cut the chicken into slices.
Serve with pita bread, plain Greek yogurt and lemon.
Enjoy!