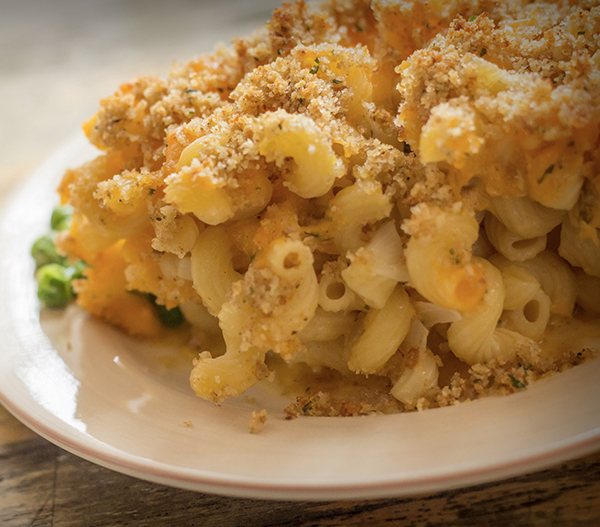 Prep 15 Min
Cook 35 Min
Total 50 Min
For 4 servings
8 ounces elbow macaroni
6 tablespoons butter
3 tablespoons all-purpose flour
1 1/2 cups half-and-half (or whole milk)
2 cups/8 ounces shredded sharp cheddar cheese
1 (4-ounce) can jalapeño peppers (chopped)
Freshly ground black pepper (to taste)
1 cup fresh fine breadcrumbs
1 (5-ounce) package Cream Cheese
Preparation
Pre heat oven to 350 F and Grease a 2-quart baking dish.
Cook the pasta in boiling salted water following package directions. Drain and rinse; set aside.
In a medium saucepan over medium-low heat, melt 4 tablespoons of butter. Add the flour and cook for about 2 minutes, stirring constantly.
Add the cheese and peppers. Continue cooking until the cheese has melted, stirring constantly. Add salt and pepper and thin slightly with extra milk if necessary.
Combine the sauce with the pasta and stir to blend. Spoon into prepared baking dish.
Melt 2 tablespoons of butter. Toss melted butter and bread crumbs together until the crumbs are thoroughly coated; sprinkle over the casserole.
Bake in the preheated oven for about 25 minutes, or until bubbly and lightly browned.
Enjoy!