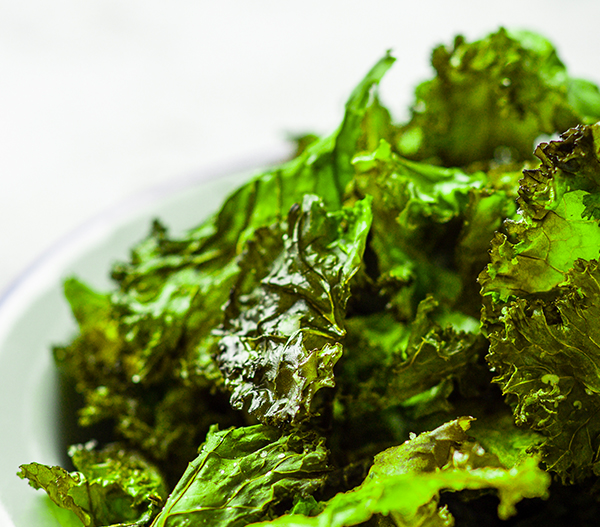 Prep 10 Min
Cook 20 Min
Total 30 Min
For 4 servings
12 ounces kale, stemmed
2 tablespoons olive oil
Salt & pepper to taste
Preparation
Preheat the oven to 275°F.
Fill a large bowl with water and add kale. Swish around to remove any dirt, drain and dry.
Tear the kale leaves into 1" – 2" pieces and place in a large bowl.
Drizzle with olive oil and toss until evenly coated.
Arrange the leaves in a single layer on an ungreased cookie sheet.
Sprinke with salt and pepper
Bake for 18 to 20 minutes or until leaves are crispy.
Enjoy.