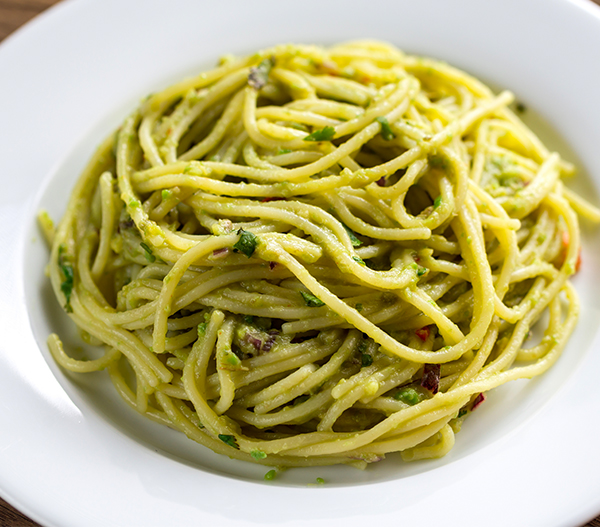 Prep 30 Min
Cook 30 Min
Total 60 Min
For 4 servings
1 stick of butter
2 shallots, diced
1 1/2 tablespoon minced garlic
3 cups of chopped cilantro
1 1/2 cups of milk
1 1/2 cups of cream
2 teaspoons of salt and pepper
1 teaspoon of cornstarch
2 lb thin spaghetti
Parmesan cheese
Preparation
Cook spaghetti according to the directions on the package.
While cooking pasta, make sauce.
Melt butter on medium heat in a sauce pan with chopped shallots (or onions) and garlic, cook until shallot is translucent.
Add 1 cup of the cilantro and cook for 4 minutes, stirring occasionally.
Add cream, milk, and spices and cook on medium heat for 10 minutes.
Add corn starch and whisk until smooth. Stir constantly and once sauce has begun to thicken, remove from heat.
Pour sauce into drained cooked pasta, and mix to coat.
Garnish with remaining chopped cilantro and shredded Parmesan cheese.