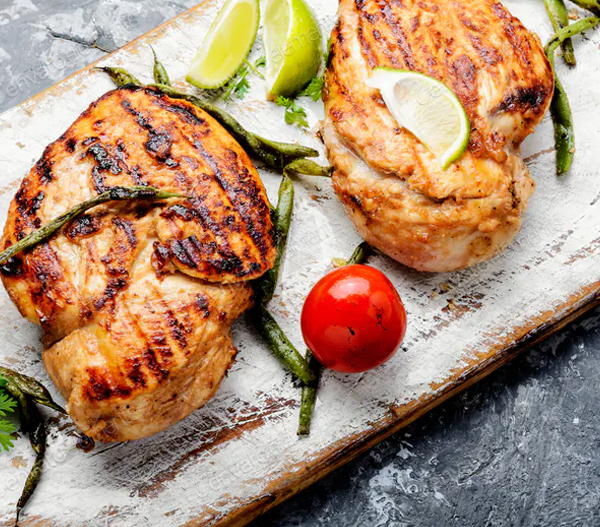 Prep 40 Min
Cook 20 Min
Total 1 Hour
For 4 servings
2 lb boneless, skinless chicken breasts
2 Tbsp olive oil
1 clove garlic, minced
1½ tsp ancho chili powder
½ tsp chipotle chili powder
1½ tsp cumin
1½ tsp coriander
Juice of 1 lime + zest
2 Tbsp chopped cilantro
Preparation
In a small bowl, whisk together all ingredients except the chicken.
Place chicken in a large ziplock bag and pour marinade over top. Let chicken marinate for at least 30 minutes.
Preheat grill to medium heat and brush grill with oil to prevent sticking.
Grill chicken 5 to 6 minutes on each side or until cooked through (internal temp should be 165 degrees)
Remove chicken from grill and let rest for 5 minutes before serving
Enjoy.