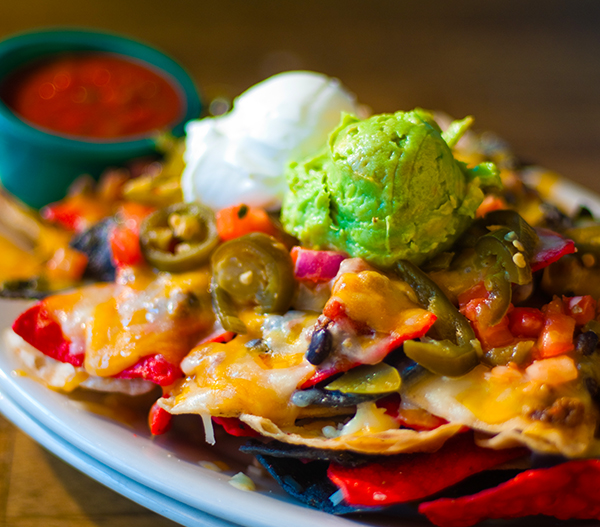 Prep 10 Min
Cook 5 Min
Total 15 Min
For 4 servings
4 cups tortilla chips
2 cups shredded Mexican cheese blend
1 can shredded chicken
1 can chopped green chiles
1/2 cup enchilada sauce
1 dollop of sour cream
1 dollop of guacamole
Preparation
On large microwavable plate, arrange tortilla chips in single layer.
Sprinkle evenly with 1 cup of the cheese.
In medium bowl, mix chicken and enchilada sauce.
Spread evenly over cheese layer. Sprinkle with 1/2 cup of the cheese. Top with green chiles. Top with remaining 1/2 cup cheese.
Microwave uncovered on High 3 to 5 minutes or until chicken is heated through and cheese is melted.
Top with sour cream and guacamole. Serve Warm.
Enjoy!