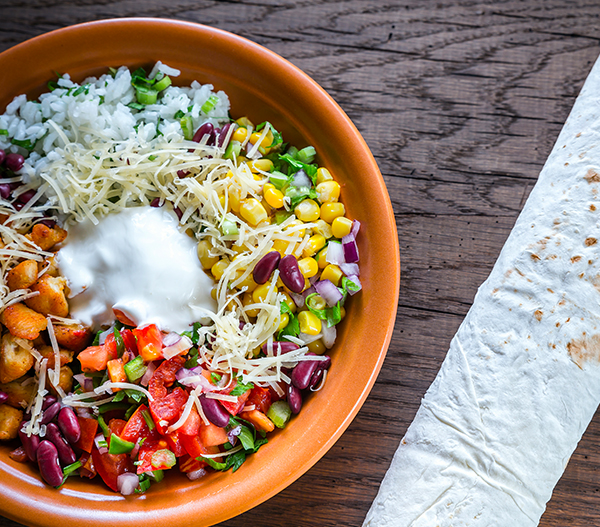 Prep 10 Min
Cook 15 Min
Total 25 Min
For 6 servings
1 cup brown rice
2 cup salsa
cups chopped Romaine lettuce
1 can whole kernel corn, drained
1 can black beans, drained and rinsed
2 Roma tomatoes, diced
1 avocado, halved, seeded, peeled and diced
4 leaves of romaine lettuce.
garlic powder
salt and pepper to taste
Preparation
In a large saucepan add 1 1/2 cups water, cook rice according to package instructions and let cool
Stir one cup of salsa into cooked and cooled rice.
To assemble the bowls, divide rice mixture into serving bowls; top with lettuce, corn, black beans, tomatoes, avocado and remaining salsa.
Enjoy!