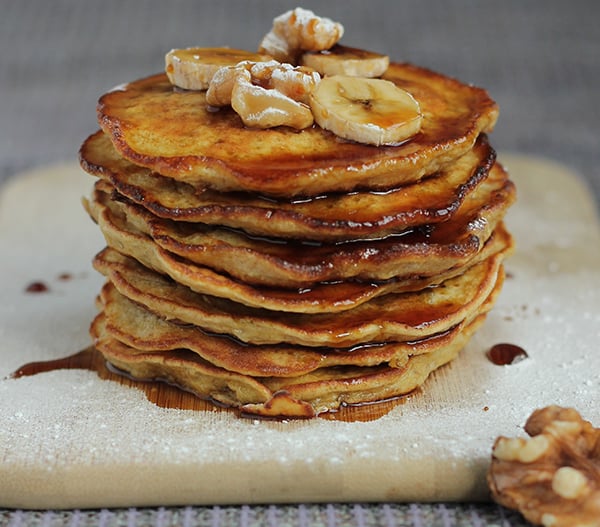 Prep 10 min
Cook 20 Min
Total 30 Min
Ingredients
for 4 servings
2 cups Kodiak Flapjack Mix
1 1/2 cups milk
1 teaspoon vanilla extract
2 ripe bananas
1/2 cup walnuts
Maple syrup
Preparation
Combine the Kodiak mix, milk, egg yolks and vanilla in a medium sized bowl. Stir until combined.
In a separate bowl, beat the egg whites until stiff peaks form.
Gently fold the egg whites into the Kodiak mixture.
Cook the batter on a skillet at medium heat for a couple minutes on each side. I measure each pancake with a 1/4 cup measuring cup.
Top pancakes with sliced banana, walnuts, and a drizzle of maple syrup.
Enjoy!