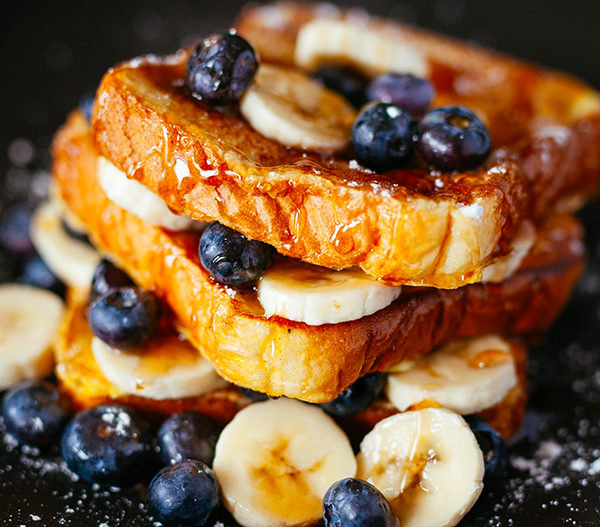 Prep 10 min
Cook 10 Min
Total 20 Min
Ingredients
for 6 servings
2 ripe bananas
1/2 cup fresh blueberries
1 tsp vanilla
3/4 cup unsweetened vanilla almond milk
2-3 tablespoons vegan butter
6 slices of bread
Preparation
Blend up the bananas, vanilla, and almond milk until smooth.
Add blueberries into the blended mixture and pulse until broken up.
Pour the mixture into a large bowl.
Put a little bit of butter in a skillet on high heat, allowing it to melt.
Dip your toast into the batter and place on the hot skillet. Cook 2-4 minutes on each side of the toast until brown.
Plate and top with topping of your choice.
Enjoy!