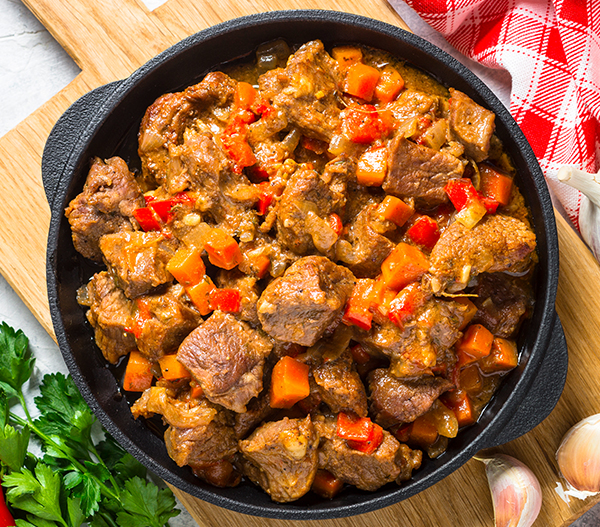 Prep 10 Min
Cook 35 Min
Total 45 Min
For 4 servings
2 tablespoons of butter
2 pounds stew beef, cubed
1 onion, chopped
1 quart beef broth
1 large potato, peeled and cut into 1-inch pieces
3 carrots, peeled and cut into 1-inch pieces
3 celery stalks, cut into 1-inch pieces
3 bay leaves
1 tablespoon of cornstarch
Preparation
Set the Instant Pot to sauté. Melt butter, then sauté the meat for 2-3 minutes, until browned.
Transfer meat to a plate and set aside.
Add onion and sauté, scraping up the brown bits. Sprinkle salt over onion and allow to caramelize.
Add the rest of the ingredients to the pot. Cover and lock lid into place. Select meat/stew function, cook on high for 35 minutes.
Once fully cooked, allow for a natural pressure release.
If the stew ends up too soupy, whisk in cornstarch until the desired texture is reached.
Enjoy!