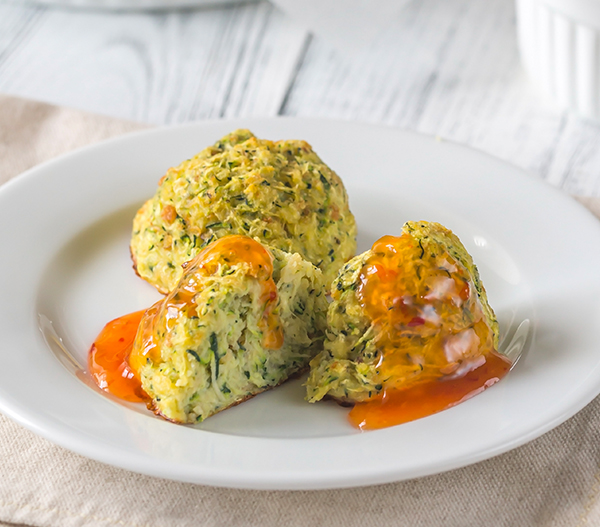 Prep 15 Min
Cook 20 Min
Total 35 Min
For 4 servings
12 ounces uncooked broccol
1 large egg
1/4 cup diced yellow onion
1/3 cup cheddar cheese
1/3 cup italian breadcrumbs
1/2 teaspoon salt
1/2 teaspoon pepper
Preparation
Preheat the oven to 400°F.
Grease a baking sheet with a thin layer of oil or line with parchment paper and set aside.
Blanch the broccoli in boiling water for 1 minute then remove and shock with cold tap water to stop the cooking process. Drain well.
Chop broccoli finely and mix throughly with the egg, onions, cheddar, breadcrumbs, and seasoning.
Scoop about 1.5 tablespoons of mix using a ice-cream scoop or your hands and gently press between your hands into a firm ball then shape into a tater-tot shape.
Place on your prepared baking sheet.
Sprinke with salt and pepper
Bake until golden brown and crispy, 18-24 minutes, turning half way.
Remove from the oven, serve warm.
Enjoy.