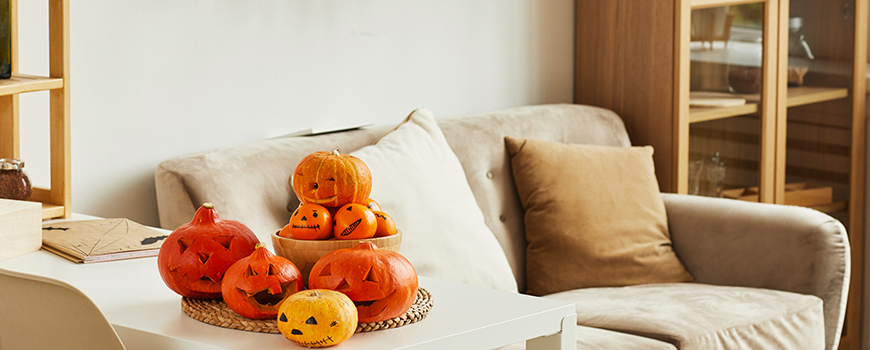 Decorating the interior of your home for Halloween is a lot of fun, but it can also be hard to know where and how to start. With just a few helpful tips, you can ensure your home will be a scream!
Photo Swap
If you want to decorate your home for Halloween, you first have to have to undecorate. Remove pictures from the wall, tables, and shelves, then replace them with portraits of your favorite monsters or any other spooky wall mount.
Color Scheme
Focusing on just one color scheme will help to ensure that your haunted home redesign is successful. Try going with the classic Halloween combination of orange and black, or if you'd rather go against the grain, try choosing color schemes to borrow from your favorite scary movie.
Lighting
Decorating for Halloween is an excellent opportunity to get creative with the lighting in your home. Implementing things such as colored lightbulbs or strobe lights can help you create the perfect spooky atmosphere.
Candles
If strobe lights are not your style, try to address lighting with a more medieval approach. Displaying candles throughout your home is a great way to provide light while also sticking to a haunted theme, just make sure you don't overdo it on the scented candles.